jsx Scripts
Moggy Bake
It automagically bake (merge) one or more adjustment layers to all the below layers.
This means that applies the changed colours in the actual pixel information of the affected layers.
It's immensely useful for game development, or any project in where you must keep all the individual layers for future export-animation-integration.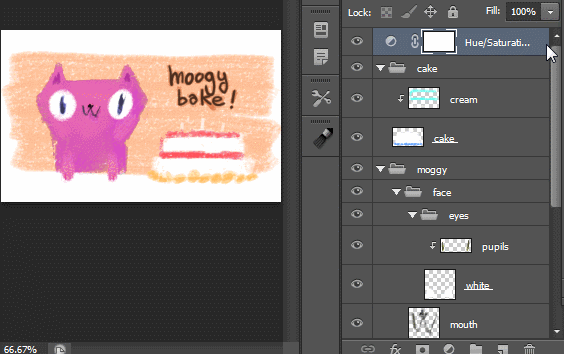 Groups to PNG
A simple script for exporting groups to individual PNG files that actually works!
Also, it feature some handy options.